WHAT MAKES CLIMB DIFFERENT?
At Climb, we feature the Keiser M3, Keiser's award-winning, third-generation, indoor cycle bike. It is the result of more than a decade of research and manufacturing experience, and has be developed with the collaboration and feedback of trainers and some of the largest fitness clubs worldwide.
Keiser was reviewed by indoortrainingbikes.com, and here is what the professionals had to say:
"What makes Keiser stand out above the rest, is its magnetic resistance. Magnetic resistance is extremely rare to come by on an indoor cycling bike, making the M3 pretty unique. The smooth 24-gear(!) Eddy Current Magnetic Resistance with realistic motion will definitely challenge each part of your body, while it successfully delivers the sensation of riding a traditional bike outdoors. You will definitely burn some serious calories with it, either by pushing yourself to the limit, or simply cruising at a moderate pace.
Best of all though is the extreme quiet operation of its magnetic resistance system. The Keiser M3 spinning bike is expensive, but what you get for that kind of cash is top-notch quality, unparalleled reliability, sleek design and many features to make your workout more efficient. There is no doubt that it's one of the best indoor cycling bikes out there, but its price will make it unattainable for people."
ALL THE
BENEFITS
There are so many physical and mental benefits that come from indoor cycling. Try it out and see the effects for yourself. 
OUR INSTRUCTORS
Our instructors are passionate about health and fitness, but also want to make sure you have fun in the process. Kati and Kalyn are motivating and uplifting to make sure you get the most out of every ride. Join a class to see them in action.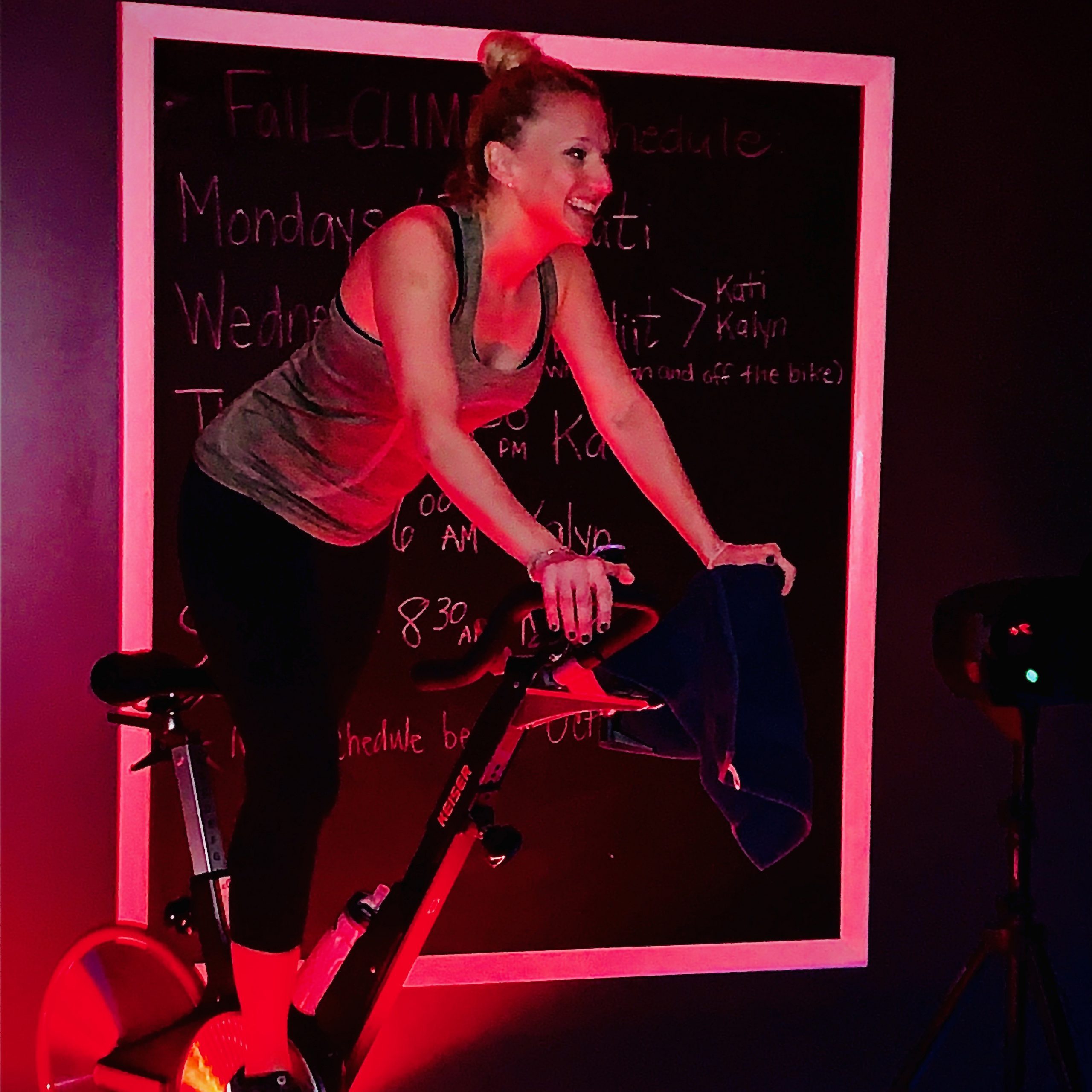 KATI VIROSTEK
Co-Owner
I didn't start running until 2009. That runner's high that everyone spoke about had me hooked! I began running countless 5k's that quickly graduated to long distance running, a Warrior Dash and five half marathons. It was amazing how quickly I saw my body's transformed and the way I felt when I ran. Unfortunately, my body could not keep up with my mind's enthusiasm for running and the injuries quickly ensued. After a series of injuries and finally, a stress fracture in my right heel, my body needed a rest from the constant pounding on the pavement. The doctor recommended that I try cross training and cycling. I began indoor cycling as a way to get the cardio that my body so badly craved. I enjoyed the new sets of challenges that came with each class and instructor.
My goal is to bring that same energy and enthusiasm that I get from cycling to my classes each week. I'm always looking for a new way to challenge my clients on their bikes. My classes feature a variety of skillsets for athletes of all levels. In addition to instructing indoor cycling, I have also taught RKC kettlebells.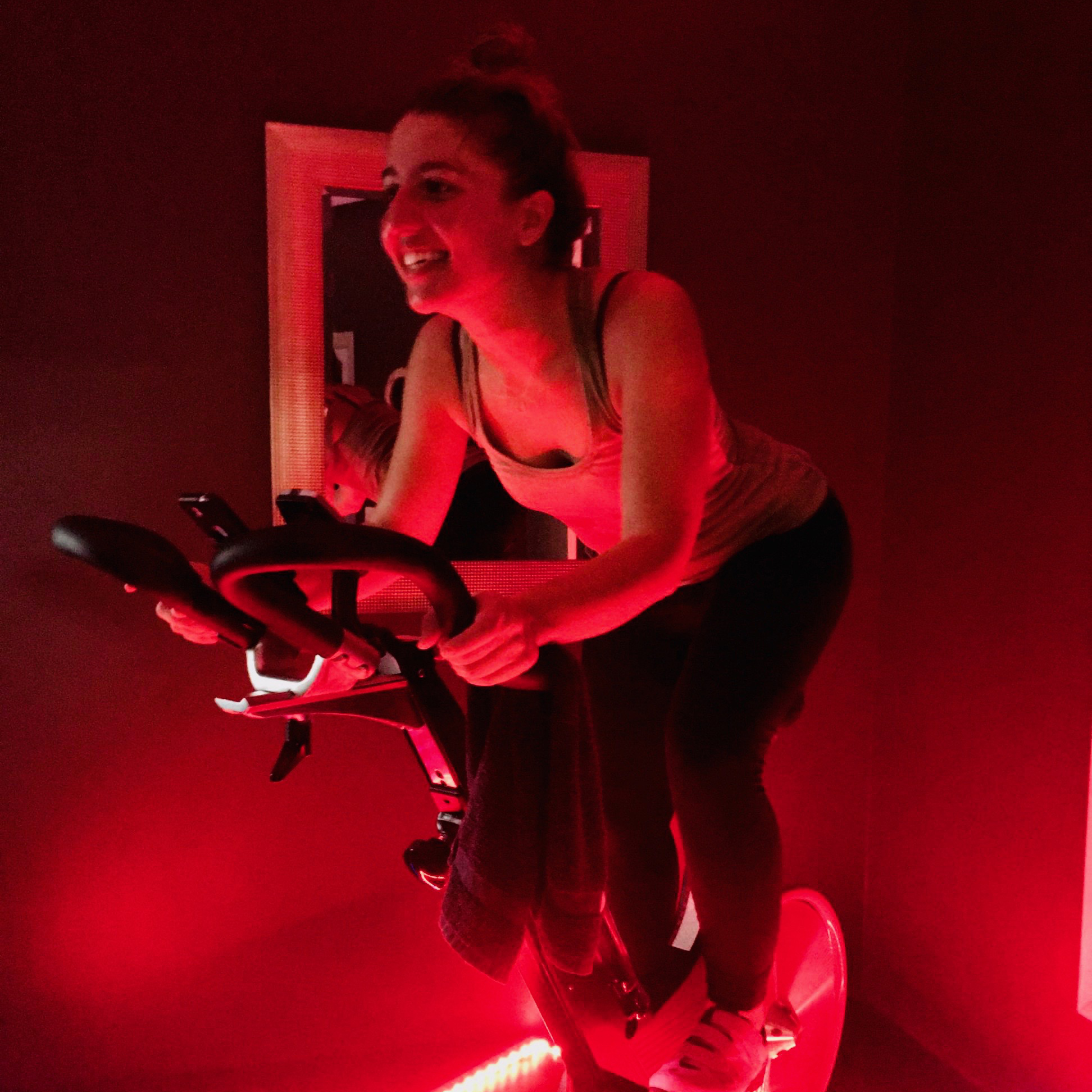 KALYN SIGG
Instructor
Hi all! My name is Kalyn, I am from Monroeville PA. I have been teaching at Climb since February of 2018. I just graduated from the University of Pittsburgh with a degree in Exercise Physiology. I love teaching group exercise… my favorite being cycling! I bring the heat with hard workouts to start your weekend off right, bright and early at 8:30 AM Saturdays! Hope to see you there…
Murrysville SportZone is the premier sports facility in the area. It features a new state of the art 30,000 square foot indoor sports arena.  We are located off Route 22 in the heart of Murrysville, PA. The largely residential, suburban community is just 22 miles east of Pittsburgh.